TV5
New North American Headquarters
Case study
TV5 Québec Canada, an international French-speaking broadcaster, relocated their North American broadcast center to a former industrial loft building in Old Montreal.
TV5 management and their consultants at FOR. design planning needed an architectural demountable wall solution that:
was clean and flexible
enhanced other design elements in their surroundings
embraced transparency and light without sacrificing acoustic privacy
By choosing moodwall for this renovation project, TV5 Québec Canada took an important step towards creating a space better designed to encourage inspiration and collaboration—two essential values for this media organization. Together, we settled on our moodwall P2 for their office partitions.
How our architectural wall systems transformed their space
FOR. design planning leveraged moodwall P2 TV5 to design open, transparent spaces that maximized natural light. Glass walls simulated seamless transitions between public spaces and created a more fluid spatial experience for employees.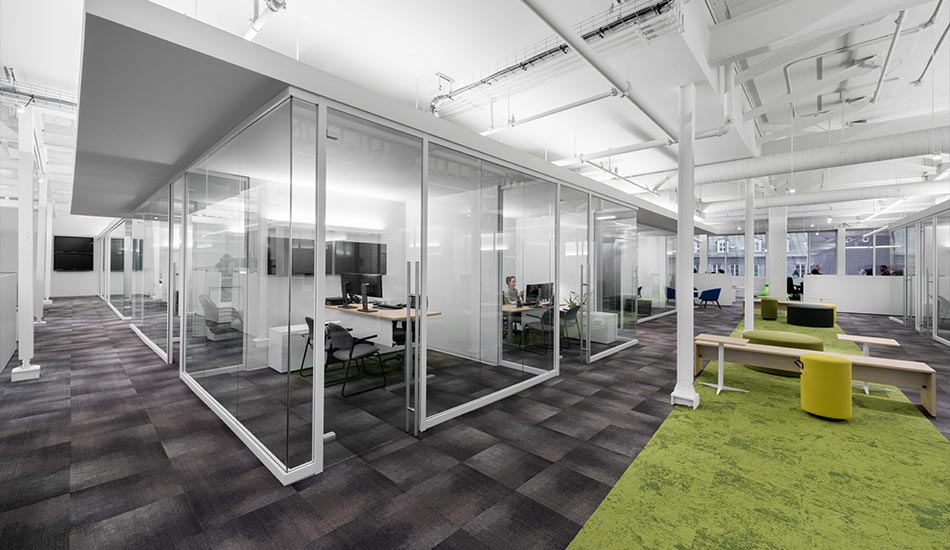 Frameless tempered glass walls with white aluminum profiles integrated smoothly with the breezy, clean white aesthetic of their office space and allowed their attractive accent colours to stand out.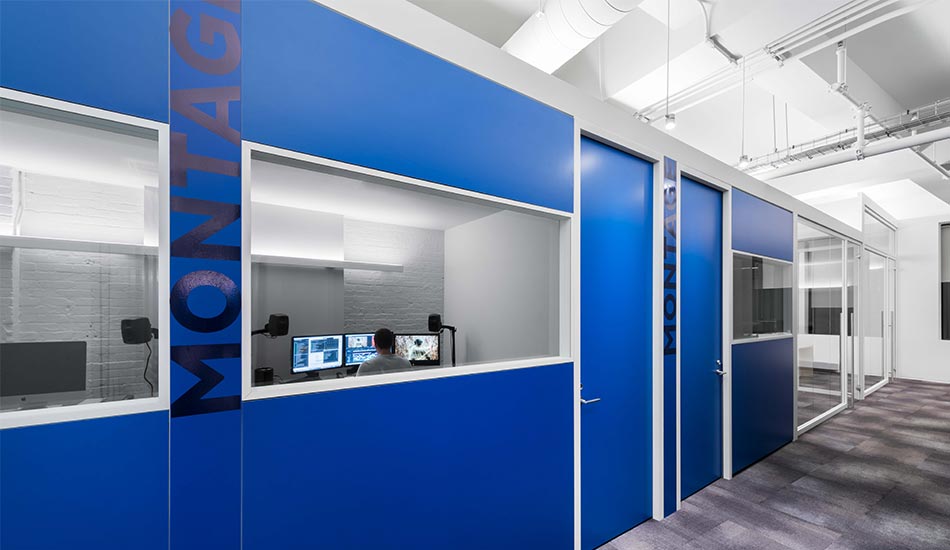 With the help of moodwall's ease
of mobility and reconfiguration,
our team brought TV5's dream
renovations to life, all the way
to installation.
Design Team: FOR. design planning
Construction Management: Marforglia
Size: 420 linear feet of 8'-6" high architectural walls 25 of private offices, production and meeting rooms
Completion date: November 2017
Architectural demountable walls, doors and hardware: moodwall
Supply and installation: moodwall
moodwall project specifications:
moodwall P2 frameless ⅜" tempered glass with textured white painted aluminum profiles
⅜" tempered glass swing doors
kere locking and non-locking 60" pull handles
hh2 hydraulic hinge with slow close and hold-open function for glass slab doors
Browse the photo collection below to see how our demountable walls were integrated with their office space.