Rampart manufactures and distributes an array of products to create perfect work environments for commercial or institutional spaces. From partitions systems, demountable walls, acoustic panels & baffles, we have customized our products to fit even your most complex projects.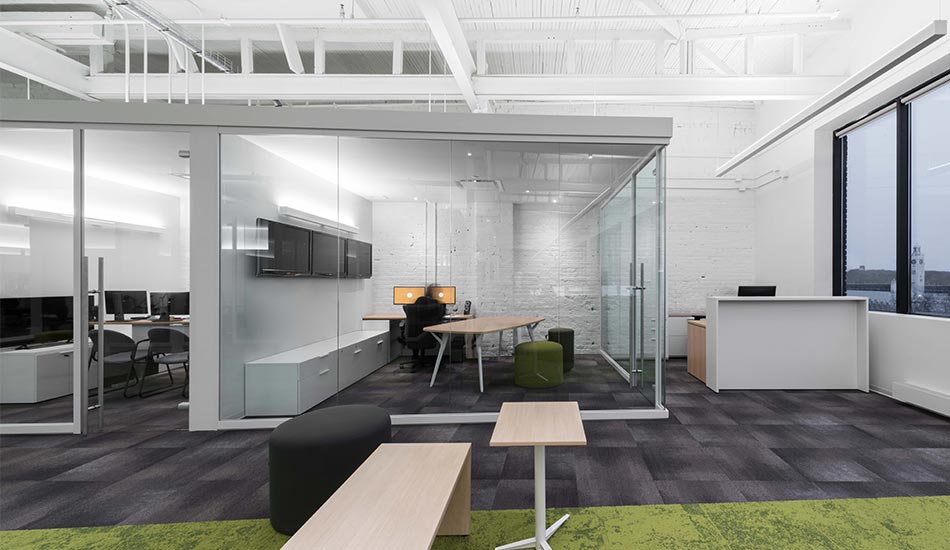 Mission

Our goal is to provide our customers with current, progressive systems and products; consequently creating office environments that meet and exceed the specific needs and expectations of our clients, because we want to offer them the best experience: a healthy environment and an impeccable service.
History

In 1973 Rampart Partitions Inc. was founded by Karel C. Elhen, former Vice-President of Manufacturing and Engineering at Modernfold Canada. When Modernfold decided to close its Canadian operations, Karel C. Elhen started Rampart Partitions Inc. and brought with him an experienced team. Rampart began as a manufacturer of folding doors and has added and evolved the product lines since its inception.
In 1978, Current president son of Karel Elhen Robert Elhen – joined the company.
In 1981, Rampart added acoustic wall panels, now known as moodacoustic.
In 1983, Rampart entered the office and contract furnishing market with its successful launch of the RS1000 Office System. A modular panel system featuring a wide range of integrated furnishings and accessories, the RS1000 was the impetus and inspiration for Rampart's current line of office systems known as moodspace including the popular Variations Panel System.
In 1997, Rampart moved its head office to its current location in La Prairie, Quebec. A suburb 15 minutes Montreal
In 2004, Rampart began adding demountable walls to its product offering and its saw the trend moving away from the cubicle systems and into the open concept office environment.
In 2008, Steve Elhen, current Director of Enigneering joins Rampart and spearheads the launch of the moodwall P2 system. Rampart's first full height frameless glass system to meet the exploding demand for glass office fronts.
In 2012, Karl Elhen, current Vice-President, joins the company.
In 2014, Rampart intorduces the moodwall P4 system. Taking from the experiences with the moodwall P2 system and building upon the need for better acoustic solutions, the moodwall P4 system combines the elegant design with the added benefit of industry leading acoustic performance.
In 2016, Rampart launches the moodwall P5 system. A steel structure with solid and/or glass tiles allowing for increased flexibility modularity within the architectural wall space.
In 2020, Rampart launches moodprivacy in response to the COVID-19 pandemic to provide safe return to the office.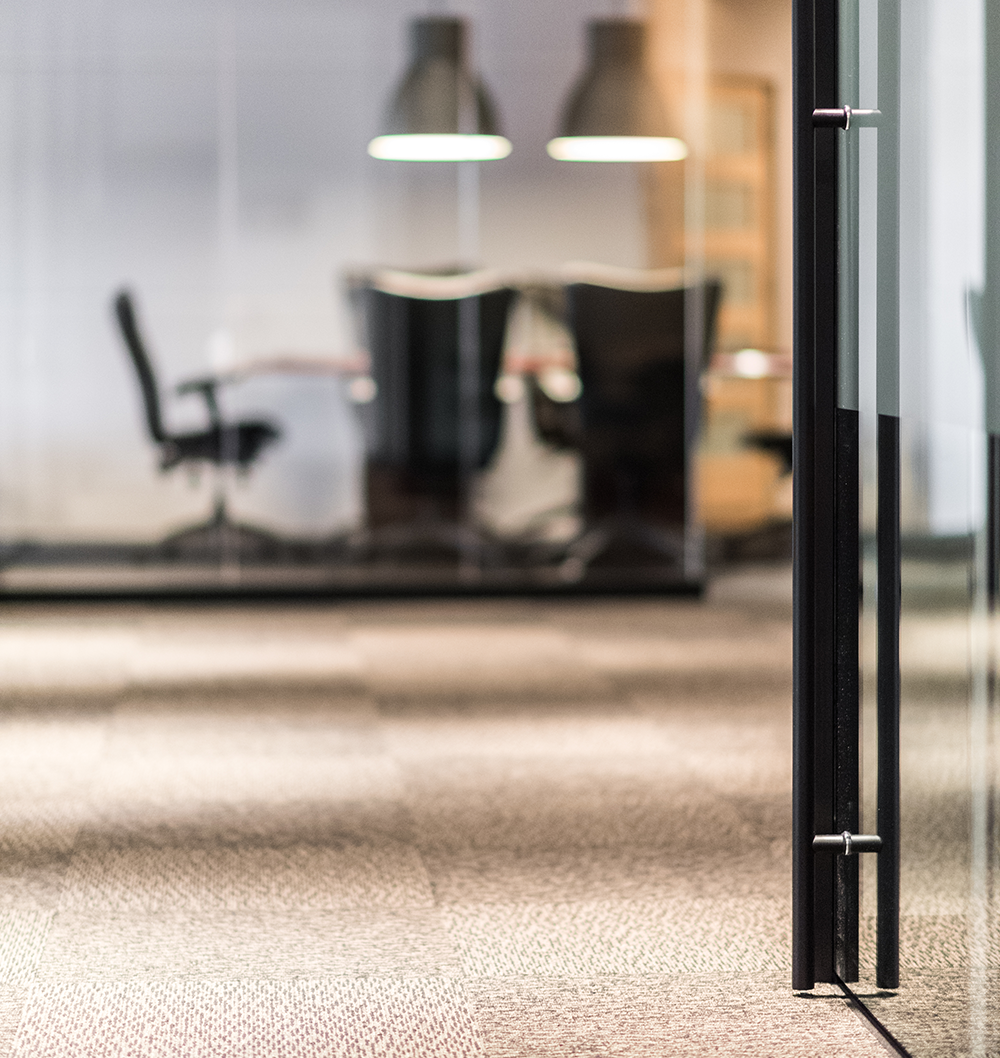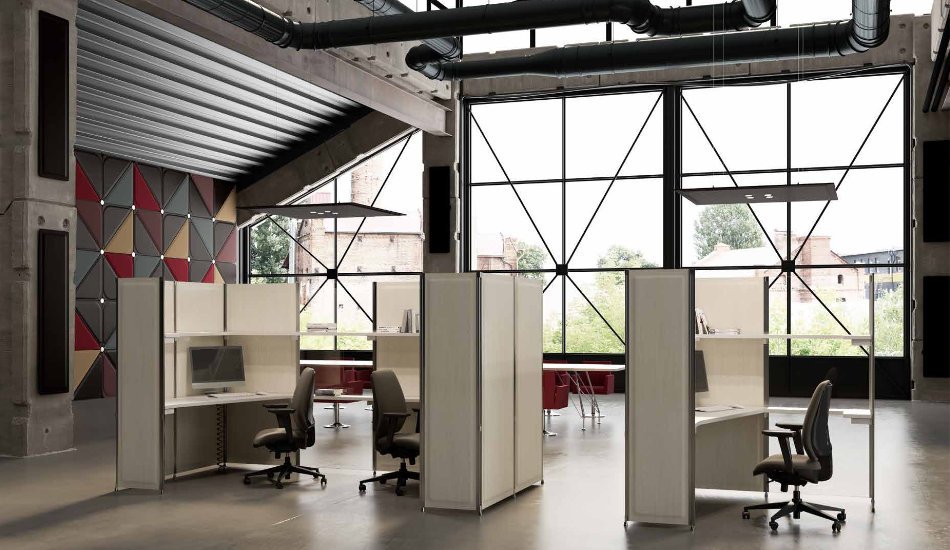 Evolution

Passionate engineers from generation to generation, we pursue our mission of excellence. Today, Rampart continues to maintain its relevance by staying in tune to current trends, listening to our clients, and continuing to adapt and progress within today's constant technological and environmental changes.