Private Real Estate Company
Montreal
Case study
A private real estate management company required a sophisticated look but also wanted the ability to move their offices in the event of relocation to a new floor or building.
As experts in real estate management, this Montreal company knew how important architectural adaptability would be for their own office. To complete their desired renovations, the company needed:
easily demountable office walls
a sophisticated look enabled by customizable metal profiles
tempered glass sliding doors that balance privacy with accessibility
The client chose moodwall P5, the most flexible of moodwall options, to ensure their office would be prepared for evolution while keeping diverse design possibilities open.
How we helped with adaptable modular wall systems
We provided moodwall P5 walls and accessories with a mix of solid melamine panels and double glass panes. moodwall power was used throughout and connected to the building's electrical systems.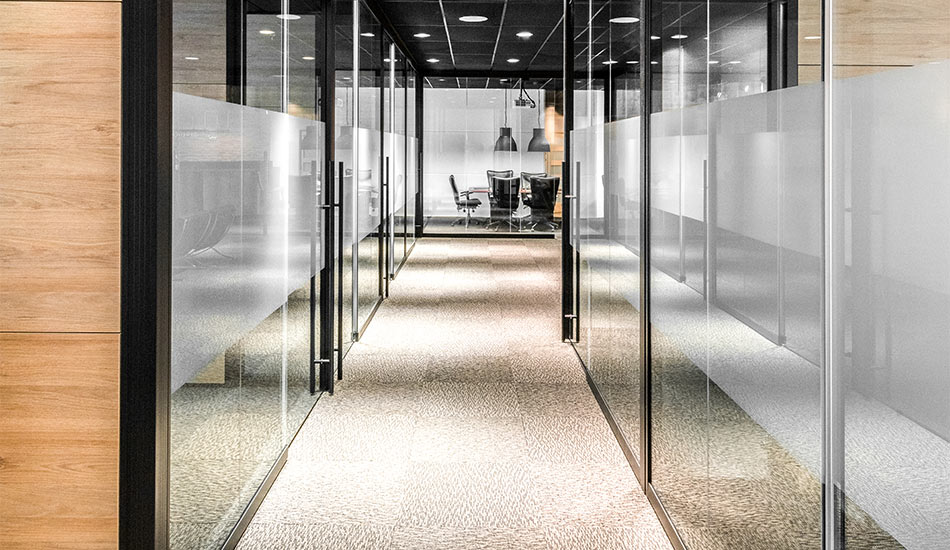 Thanks to adjustable levellers, moodwall P5 was easily installed, even with the greatest floor and ceiling deviations. Composed of independent modules, moodwall P5 allowed the client to maximize the flexibility of every space.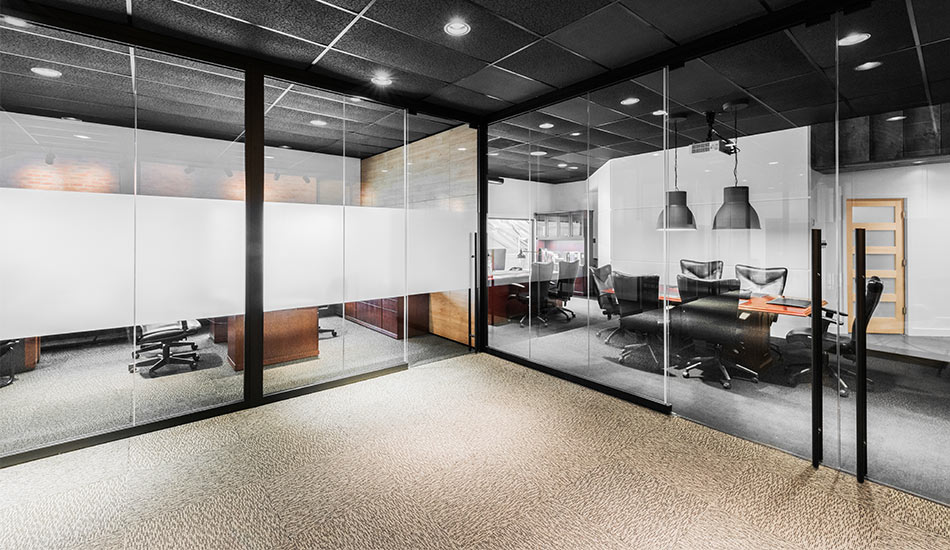 moodwall P5 is the ultimate architectural
demountable wall solution by providing
versatility for this client's modern,
adaptable office.
Design Team: By Client
Size: 3000 sq feet / 124 linear feet of 10′ high architectural demountable walls
Completion date: November 2016
Architectural demountable walls, doors and hardware: moodwall
Supply and installation: moodwall
moodwall project specifications:
moodwall P5
Inline 3/8" tempered glass sliding doors
KERE NL 60" handles
Presa glass door clamps and track system for sliding doors
All metal components painted moodwall textured black powder coat
Solid demising walls skin laminate Uniboard / Ginger H72 / White 777
moodwall modular electrical services
Browse the photo collection below to see how our demountable walls were integrated with their office space.