Fortune 500 Company
Mississauga, Ontario, Canada
Case study
This Fortune 500 company, moved to a new location in Mississauga, Ontario. They wanted to create a fun, modern and inviting workplace. At the same time they want to maintain productivity and provide people with a range of different spaces; from private offices, to small huddle rooms and larger conference rooms and well as warm cafeteria and lounge areas. The design firm Sasaki was able to bring everything together in this project and complete a modern and elegant design across the 2 buildings encompassing the headquarters. Rampart's moodwall products allowed for flexible design by using single glass STC39 for the offices and entrance areas and utilizing the double glass STC45 for meeting rooms for added privacy.
How we raised the bar with demountable walls
By offering moodwall P4 for their new offices, we helped the firm's design team and contractors work together to create spaces that match their prestigious identity and meet their specific, functional requirements.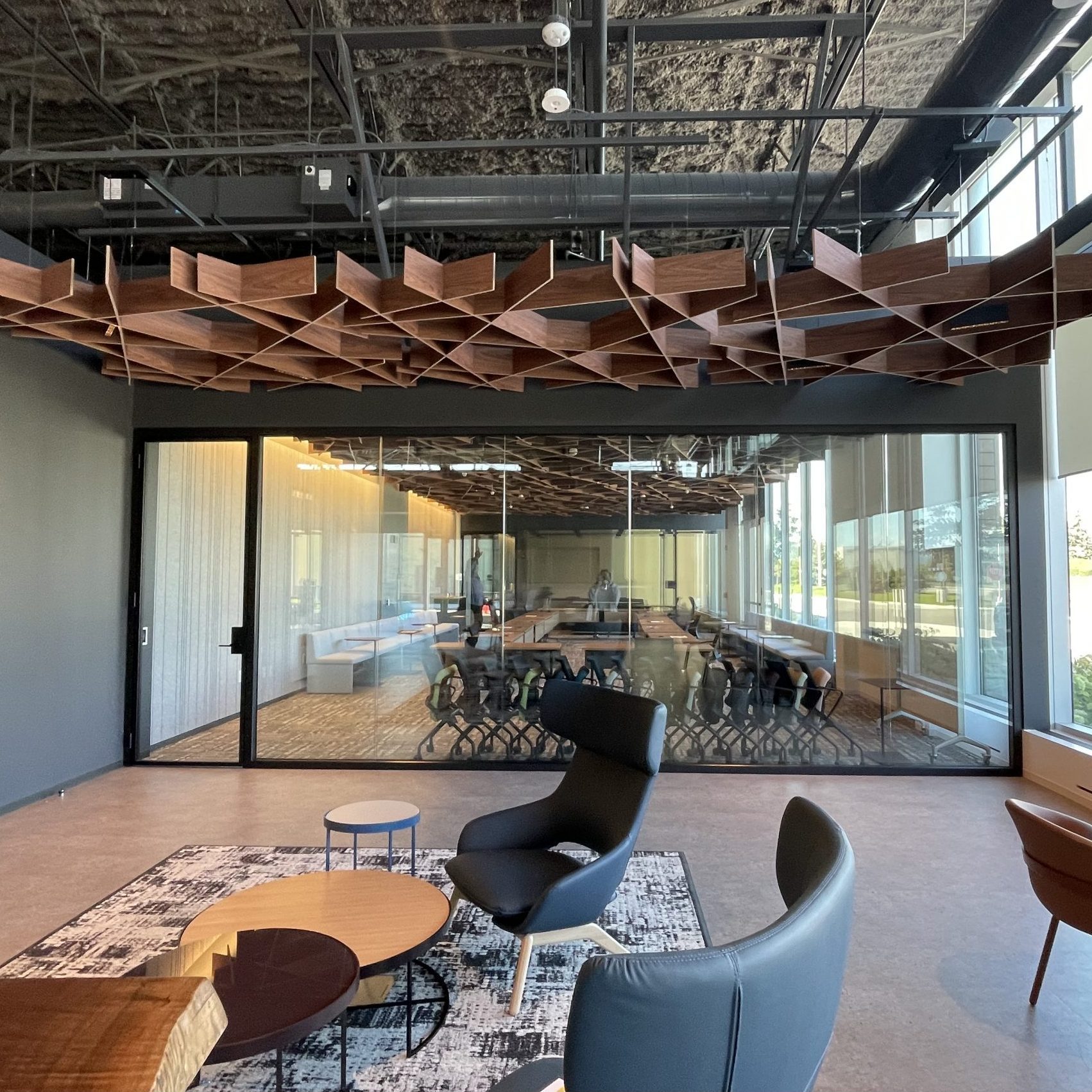 Our team added value every step of the way, assisting with design and supplying nearly 1,000 linear feet of moodwall P4 across over 50,000 square feet. This office system is made complete with refined low-profile aluminum framed glass doors, butt hinges, and our SERE mortise locks, all in a textured black powder coat finish.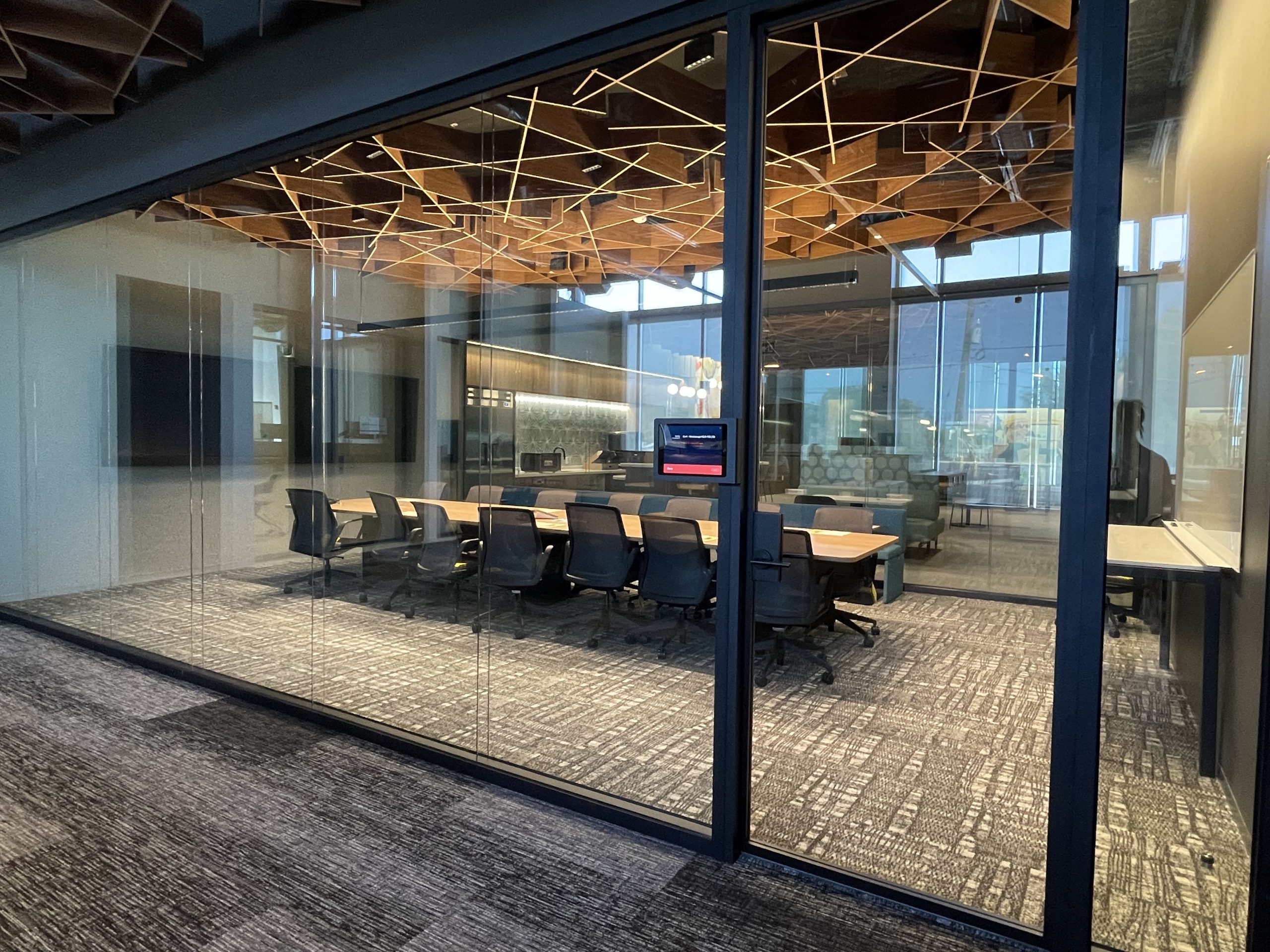 moodwall P4 proved to be a solution
with the right balance of acoustics,
simplicity, and sophistication for the firm.
Design Team: Sasaki
Construction Management: CAS Interiors
Size: 50,000 square feet / 978 linear feet of architectural demountable walls
Completion date: September 2021
Architectural demountable walls, doors and hardware: moodwall
Supply and installation: Rampart Installations Inc.
moodwall project specifications:
moodwall P4 frameless ½" acoustic laminated
glass (STC39) and 3/8″ tempered +3/8″ laminated (STC45) with powder coat textured black finish
low-profile framed aluminum doors
SERE mortise locks
BH4545 butt hinges
DS2 concealed drop seal
Browse the photo collection below to see how we integrated our demountable walls with their office space.