Case study
A new showroom and office for Quebec's leader in lighting and controls.
EDP chose the Mile-Ex / Little Italy area of downtown Montreal for its new showroom and office, located in a former industrial loft building. They aimed to reinvent these spaces with:
accessible and transparent private workspaces
an open office that maximized natural light
a spacious, gallery-inspired look and feel for their showroom
The new showroom and office space blend a functional workplace with artful design, demonstrating their cutting-edge lighting products from around the world while maintaining an office that harmonized with their showroom's originality.
How our glass office walls achieved their vision
We worked with Imperatori Design and Gerpro Construction to help EDP Lighting move away from their rough, industrial design and transform their firm to imitate the New York art galleries that inspired their vision. Their new, deliberately minimalistic space stimulates both productivity and bliss.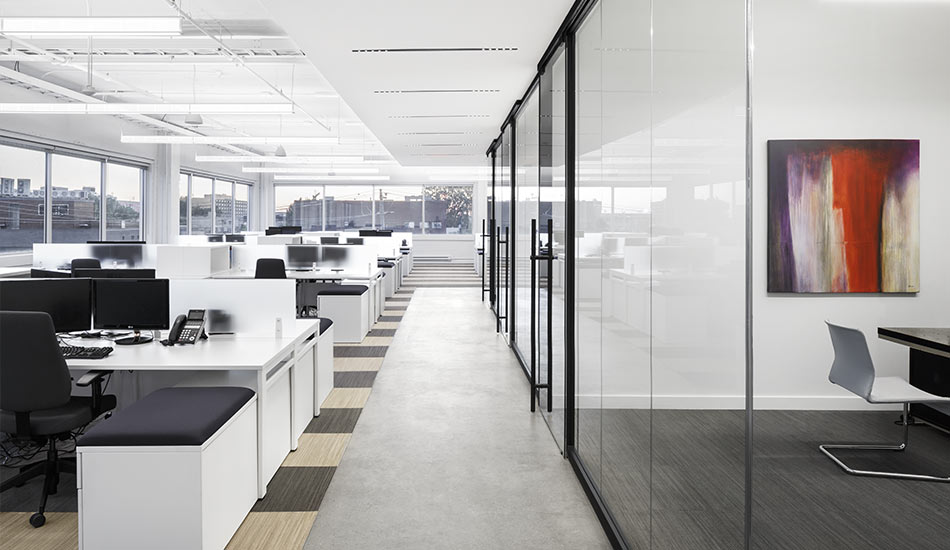 Our solution comprised moodwall P2 glass walls and glass barn doors, aluminum painted in textured black to create a sophisticated and striking contrast to the white-painted ceiling, polished concrete, and partially carpeted flooring.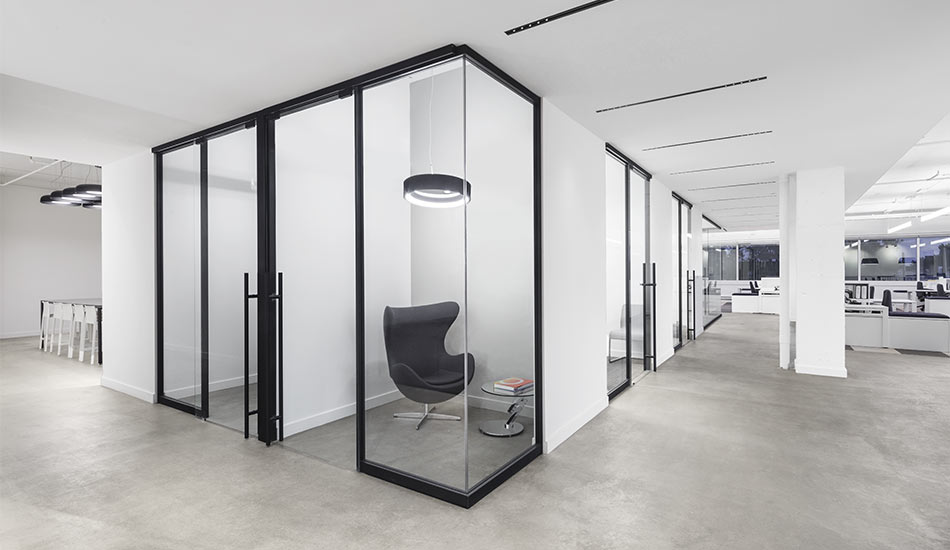 EDP Lighting's new office
and showroom were winners
of the 2017 Grand Prix du Design.
Design Team: Imperatori Design
Construction Management: Gerpro Construction
Size: 1600 sq feet / 120 linear feet of 9' high architectural demountable walls
Completion date: February 2016
Architectural demountable walls, doors and hardware: moodwall
Supply and installation: moodwall
moodwall project specifications:
moodwall P2 frameless glass system
⅜" sliding glass barn doors and walls
KERE 60" ladder pull
Presa glass door clamps and track system for sliding doors
Aluminum profiles finished in moodwall textured black powder coat