SDL Canada
Montreal, Quebec, Canada
Case study
For SDL Canada, an international translation firm, silence in their offices was a crucial criteria to consider when renovating their office. More interaction between their teams was also on their list of requirements. In order to meet the need for privacy and collaboration, the client selected moodwall P2 architectural walls. By setting up multiple meeting places in various configurations: closed rooms for 2 people, furniture integrated with acoustic panels, a partially glazed cafeteria in the middle of the office, employees have been provided with private spaces, but in areas allowing real collaboration.
All closed rooms and offices have been placed to maximize exposure to natural light. The whole concept has been designed following the tones of the SDL brand.
How we raised the bar with demountable walls
By offering moodwall P2 for their new offices, we have helped the company's design team and contractors work together seamlessly to create spaces that match their prestigious identities and meet their specific functional requirements.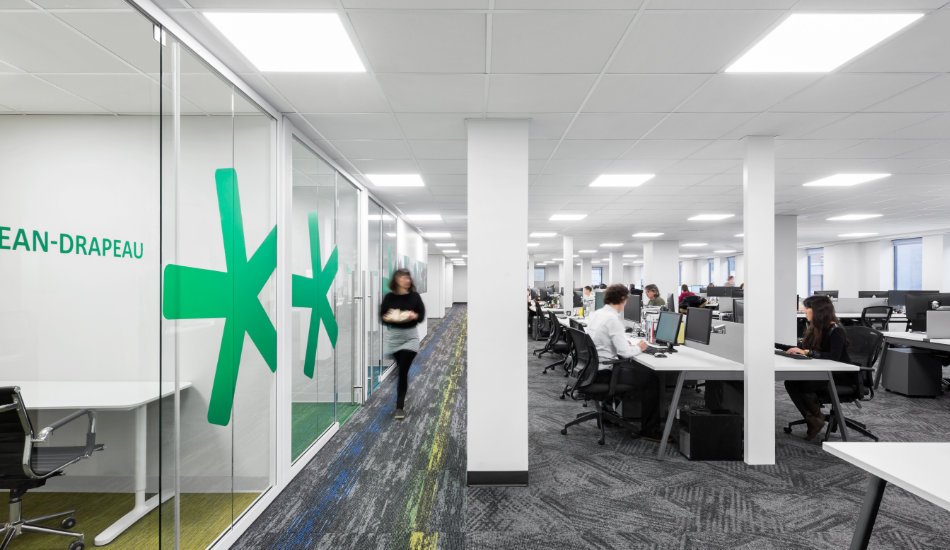 Our team added value every step of the way, helping with the design and supplying 16,000 square feet of moodwall P2 demountable tempered glass walls. This office system features refined glass doors, hydraulic hinges and our KERE handles for the high level of security the business needed.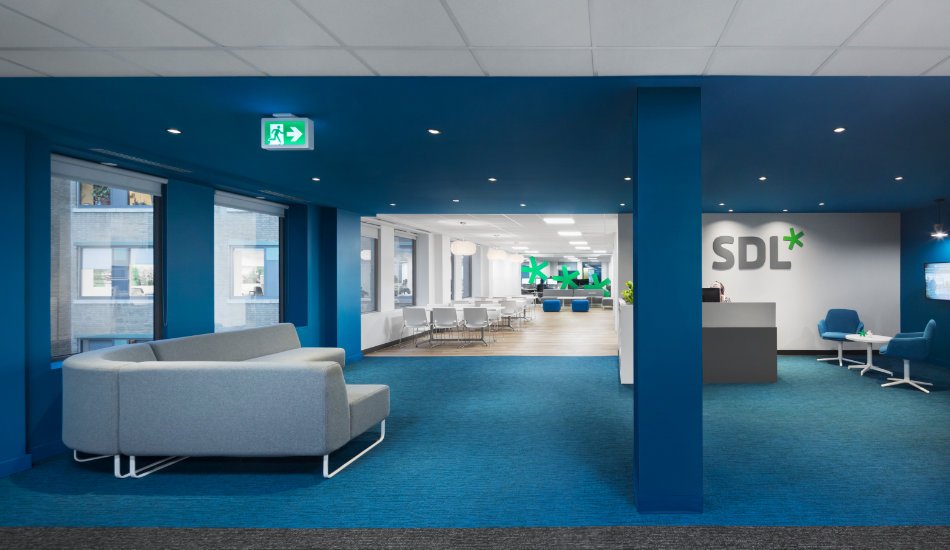 moodwall P2 was the right solution with the right balance of acoustics, simplicity and sophistication for the business.
Design Team:FOR. Design + Planning
Construction Management: Les Industries Vendette
Size:16,000 square feet / 164 linear feet of demountable architectural walls
Completion date: August 2018
Architectural demountable walls, doors and hardware: moodwall
Supply and installation: Rampart Installations Inc.
moodwall project specifications:
moodwall P2 frameless ½" tempered
glass with clear anodized finish
inline ½" sliding tempered glass doors
½" tempered glass slab swing doors
Presa glass door clamps and track
system for sliding doors
SERE mortise patch lockset for glass slab door
KERE 60" locking ladder pull
hh2 hydraulic hinge for glass slab door
bh3 butt hinge for glass slab door
Browse the photo collection below to see how we integrated our demountable walls with their office space.