New York Law Firm
New North American Headquarters
Case study
A New York law firm decides to raise the bar and moves to one of the most well-known addresses on the planet.
With plans to renovate their law office, this firm was in search of interior glass walls that:
better controlled noise in private rooms
created a calming atmosphere for their clients and staff
elevated their spaces with more modern and sophisticated design
Their new location, which comprises a full floor at 4 Times Square, meets all of these design goals thanks to moodwall. Our moodwall P2 full height glass walls with inline sliding glass doors provided enhanced privacy and expanded their space to the fullest.
How we raised the bar with demountable walls
By offering moodwall P2 for their new offices, we helped the firm's design team and contractors work together to create spaces that match their prestigious identity and meet their specific, functional requirements.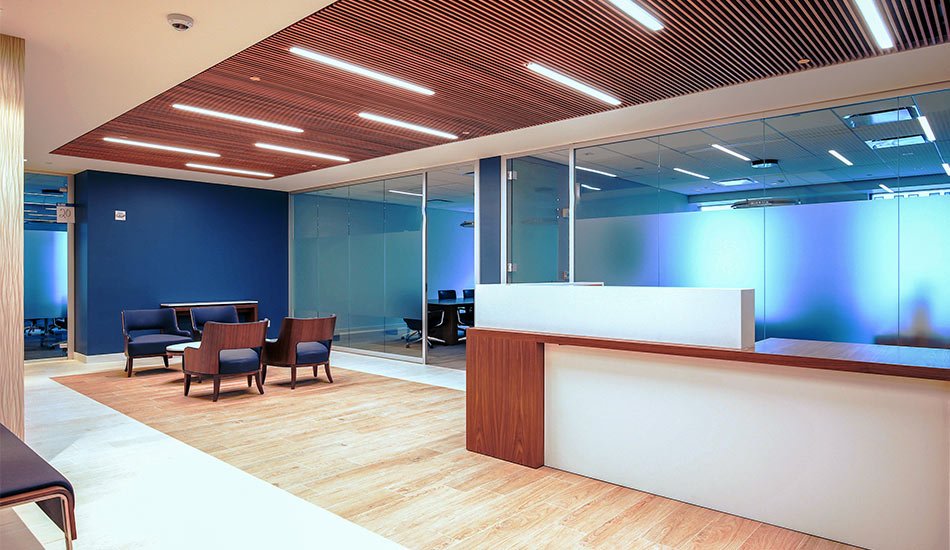 Our team added value every step of the way, assisting with design and supplying 41,000 square feet of moodwall P2 tempered glass demountable walls. This office system is made complete with refined glass doors, hydraulic hinges, and our SERE mortise patch lockets for the high level of security the firm needed.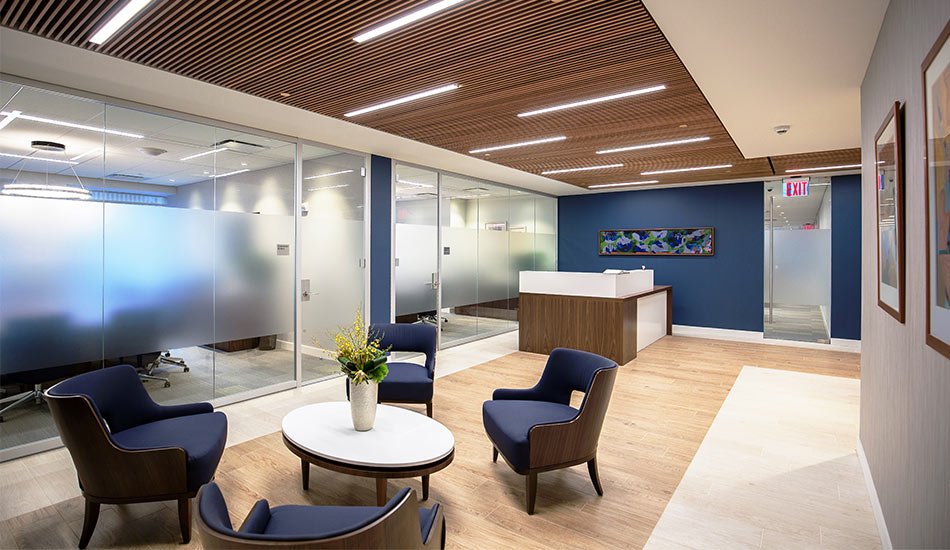 moodwall P2 proved to be a solution
with the right balance of acoustics,
simplicity, and sophistication for the firm.
Design Team: Gerner Kronick + Valcarcel, Architects Jutta Ishii, associate principal
Construction Management: Cross Management Corporation
Size: 41,000 sq feet / 600 linear feet of architectural demountable walls
Completion date: January 2017
Architectural demountable walls, doors and hardware: moodwall
Supply and installation: StylesGlass a division of ModernfoldStyles
moodwall project specifications:
moodwall P2 frameless ½" tempered
glass with clear anodized finish
inline ½" sliding tempered glass doors

½" tempered glass slab swing doors

Presa glass door clamps and track
system for sliding doors
SERE mortise patch lockset for glass slab door
KERE 60" locking ladder pull
hh2 hydraulic hinge for glass slab door
bh3 butt hinge for glass slab door
Browse the photo collection below to see how we integrated our demountable walls with their office space.