Inspire. Create. Configure. Evolve.
---
The moodwall P5 demountable wall system is defined by its flexibility in design and ability to creatively evolve with your needs. Its non-progessive independent wall modules can be switched out at any time without the need to remove adjacent parts and sections.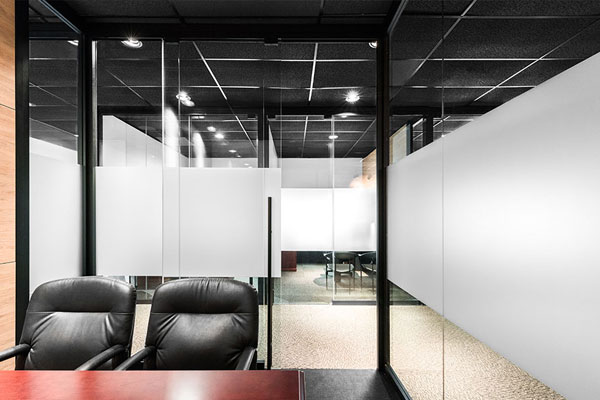 Designed to maximize the creativity and flexibility of a space as well as to allow for a beautifully finished installation with clean lines, the moodwall P5 demountable wall system is composed of independent modules, either of solid melamine or MDF panels, double glass framed panels or optional single glass framed modules.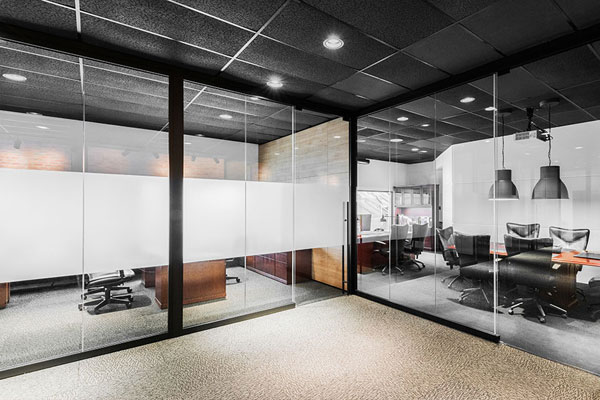 The adjustable levelers allow for the system to be installed in nearly all applications with even the greatest floor and ceiling deviations. moodwall P5 has +/- 3 inches (75 mm) of adjustability in the top and bottom channels so adapting to uneven flooring is never an issue.
moodwall P5 multiple fascia options allow for multiple design possibilities. Use only glass or blend glass with solid panels. Use combinations of horizontal and vertical lines to design the wall that fits your needs.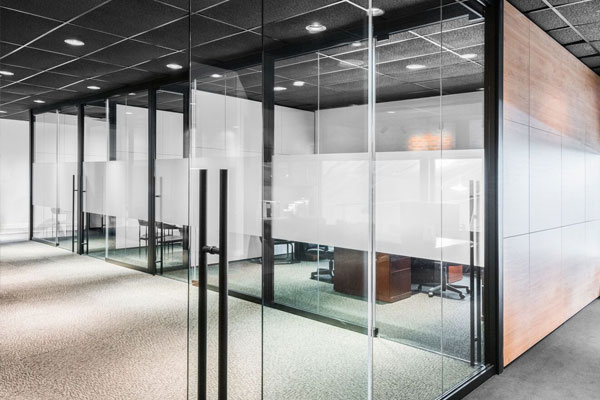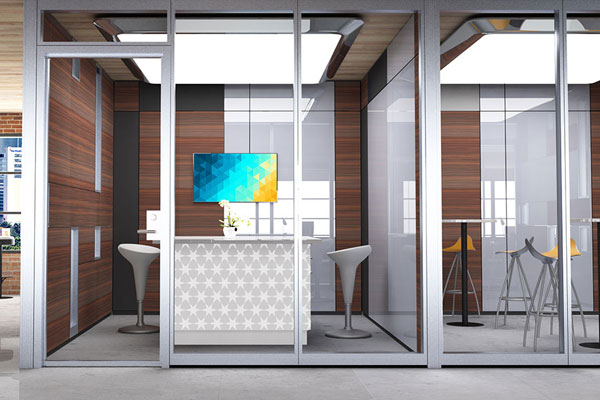 Benefit from our experience and expertise today!