Flexible configuration. Flexible options. Flexible budget.
---
The moodwall P2 is a flexible demountable wall system designed for contemporary office environments. A clean and minimalist design that delivers on all the features and promises expected of a demountable wall and surpasses conventional construction methods. moodwall P2 is designed and fabricated in Montreal by Rampart.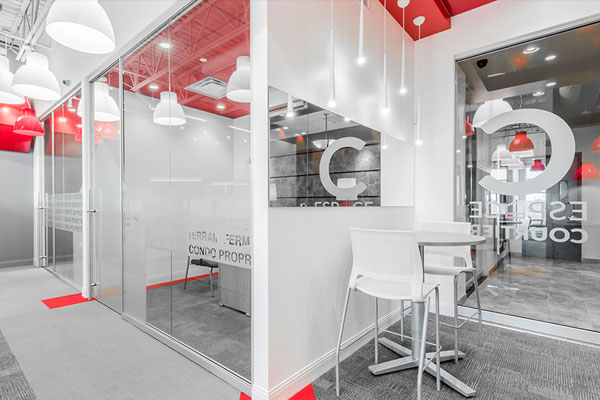 The elegant slim profile frame of moodwall P2 seamlessly integrates with base building and tenant leasehold improvements to create flexible and refined office environments.
Choices in heights, widths, finishes, and freestanding options offer bespoke design solutions.
---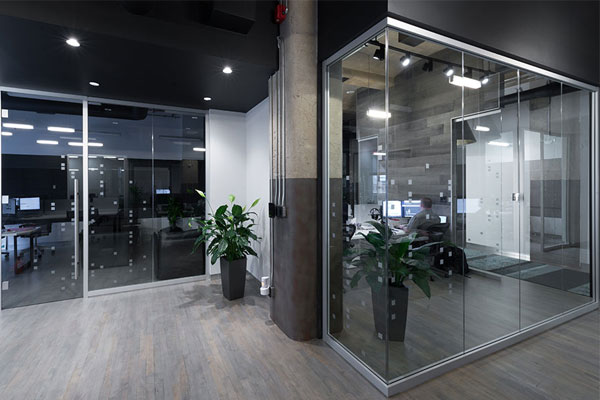 The advantages of moodwall P2 are found inside the system. P2 is the game changer for installation and adaptability.
The slim profile hides the components that allow moodwall P2 to be installed quickly and efficiently saving both time and money. The glazed module support kits secure and level the glass panes while adapting to the building conditions.
moodwall uses a polycarbonate connector to join the glass panels, and no silicone. When you dismantle P2, it is done quickly and cleanly, ready for immediate re-installation.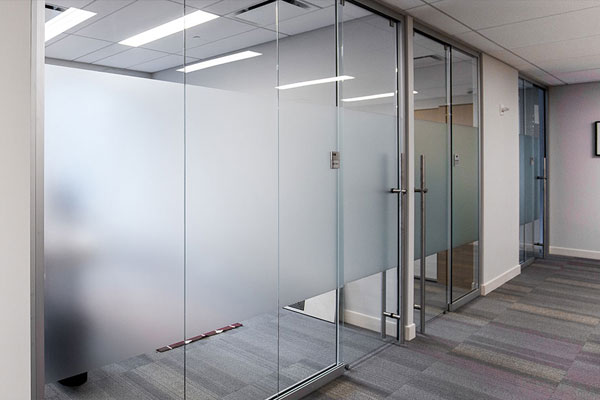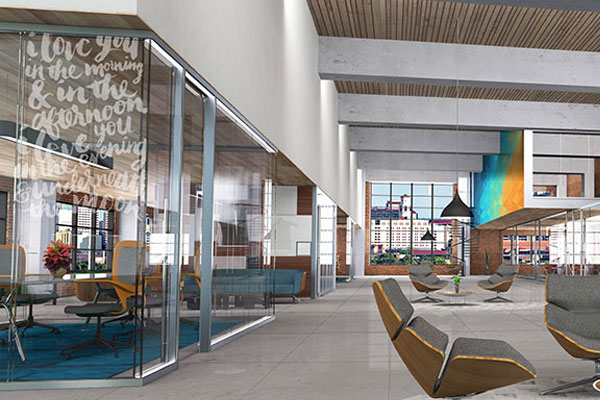 Benefit from our experience and expertise today!