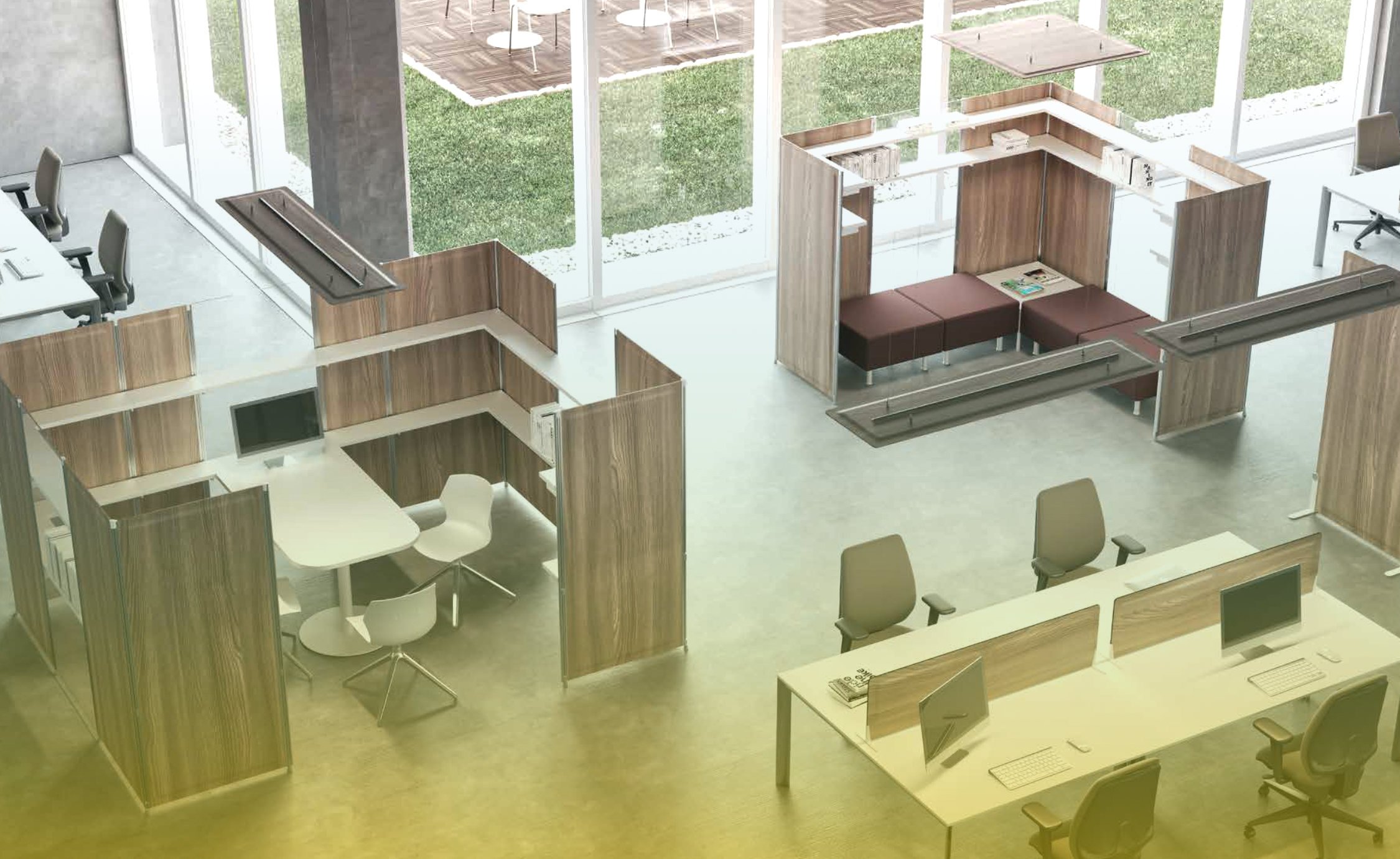 moodspace features a line of sophisticated cubicle panel systems that we have been perfecting for over 40 years. With the capability to integrate with our moodwall products we can find the perfect layout to fit your space and create a pleasant and efficient environment for your office.
moodspace solutions combine flexibility and customization
The high level of customization makes moodspace panels and desking systems excellent choices for a wide range of uses. With the flexibility and versatility of our wall panel systems, we can:
hang furniture using adaptable hardware,
run modular electrical wiring mid-level or in the bases of any panel,
and add glass extensions or stackable panels.
This system can be finished in melamine, veneer, glass, painted or fabric panels to complement other stylish accents in your interior design.
Design with functionality and elegance to fit any space's needs
Our cubicle and desking systems balance functionality with striking designs so your space can be both practical and beautiful.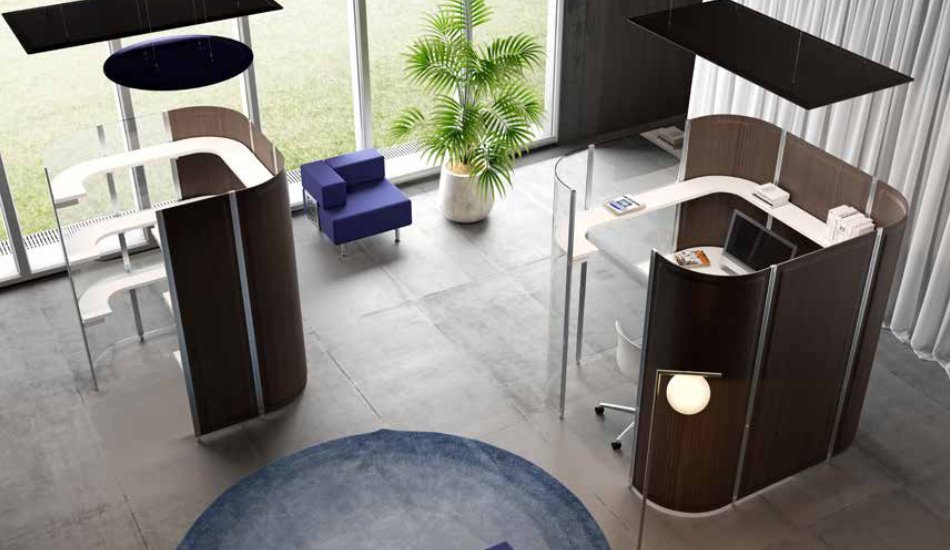 Our clients come to us with a variety of use-cases from open concept floorplans that encourage collaborative workspaces to more traditional cubicle layouts where individualized work is more appropriate.
With the flexibility of our solutions, moodspace products can be used to carve out custom layouts in any office space, including:
short partitions for semi-private divisions between workspaces
mid- and full-size cubicle walls to separate desks that share an office
complete cubicles systems to divvy up closed office layouts