Privacy panels to separate workspaces without isolating people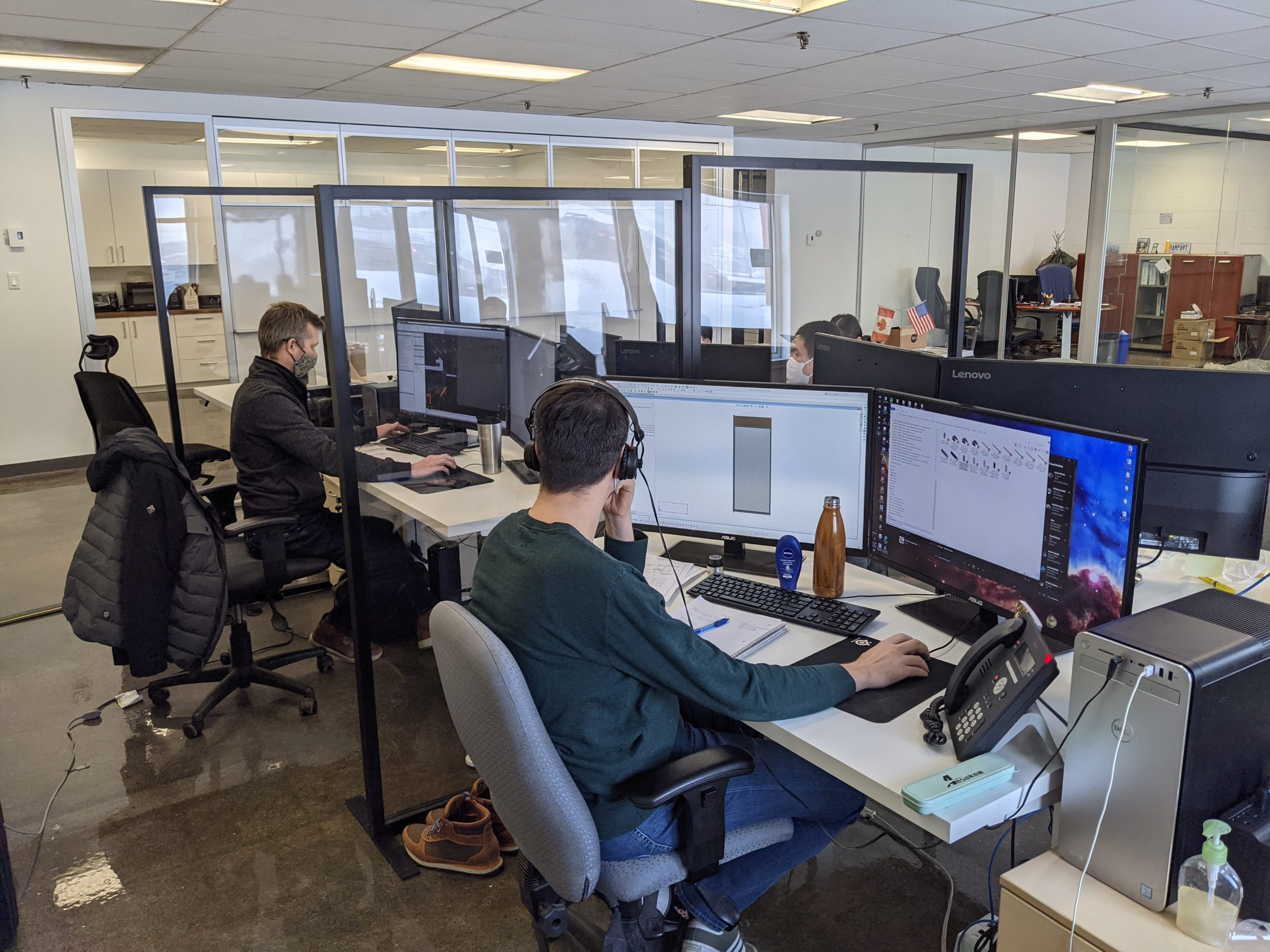 We created moodprivacy to address the vital need to minimize close contact between people in enclosed spaces when complete isolation is not possible.
Rampart's privacy panels and desk divider systems can fit virtually any work environment or desk layout to keep people separate and safe.
moodprivacy solutions
Our moodprivacy solutions include:
Freestanding desk dividers
Clip-on and ceiling-suspended desk partitions
Table-mounted plexiglass dividers with multiple configuration options
The world has changed—your office should too.
Benefits of our desk dividers
Easy to clean. Keeping up with sanitizing protocols can be tough. So, we designed our moodprivacy partitions with polycarbonate or plexiglass sheets that are both durable and easy to clean.
Quick & easy installation. With the exception of the suspended privacy panel, all of our desk dividers can be mounted with a few clips or brackets. No drilling required.
Multiple finishes for various privacy needs. Many of our privacy partitions can be designed with frosted polycarbonate or plexiglass sheets to increase visual privacy between workstations.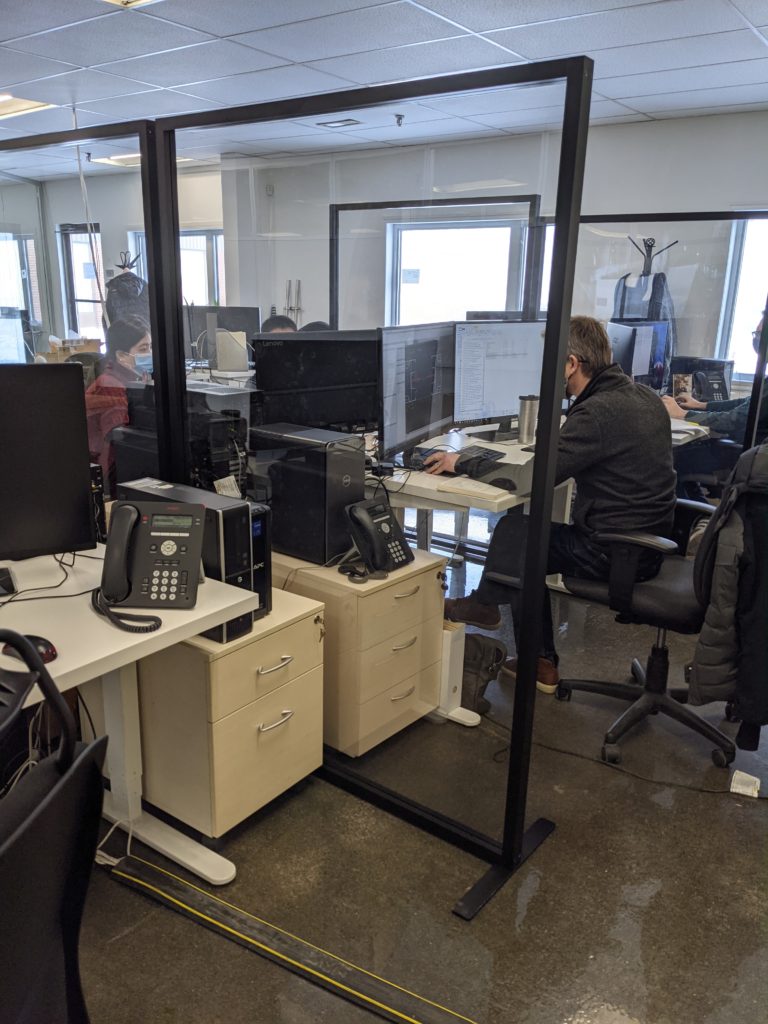 Freestanding divider
Divide separate workstations or split rooms apart without sacrificing natural light.
Desk dividers
Separate virtually any type of desk to create a safe barrier between people in enclosed spaces.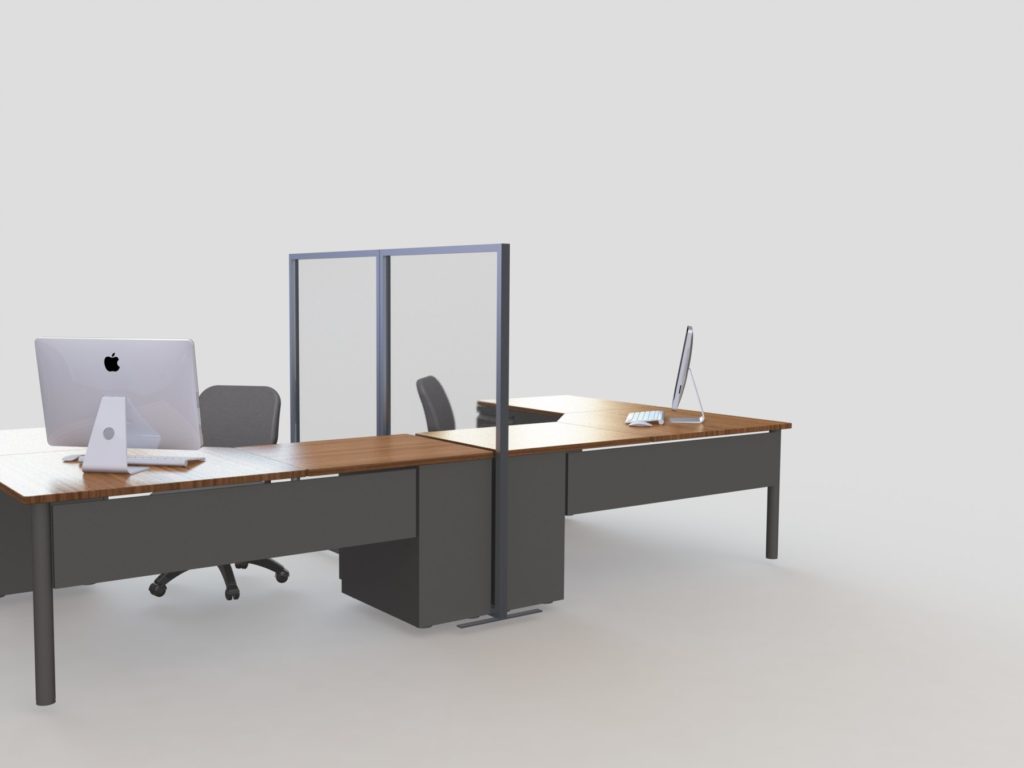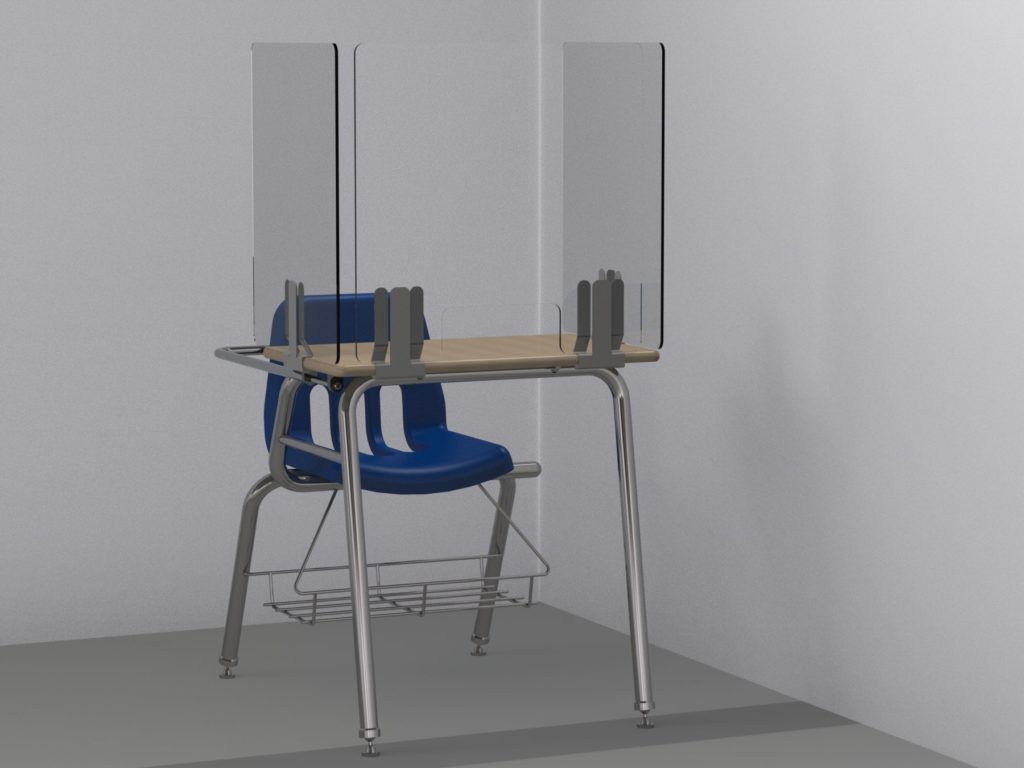 Suspended privacy panel
Suspend panels from the ceiling when mounting to your office furniture is impossible.
Shaped table mount panels
Configure your panels to fit any desk or table layout in your workspace.